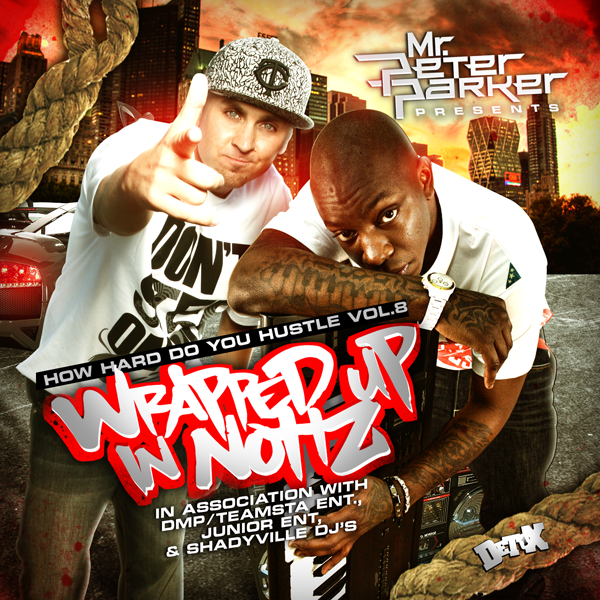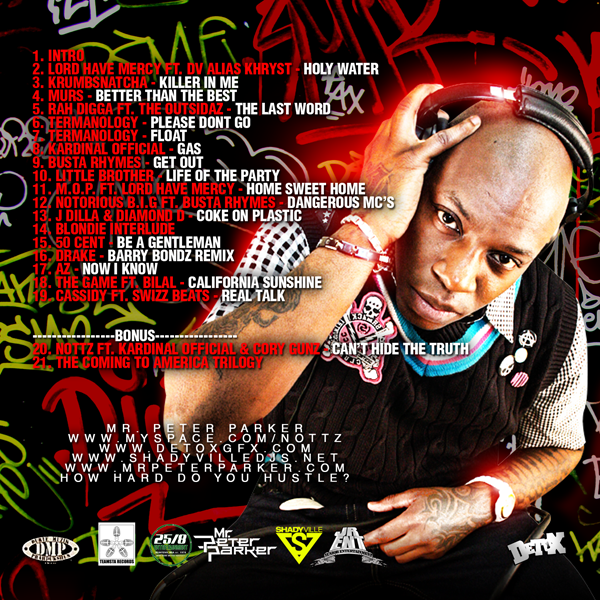 I just got hooked up with two new mixtapes from rapper/producer Nottz and Junior Entertainment. If you don't recognize the name Nottz right away that's OK because you definitely know his beats. He's been producing hits for some of the biggest names in Hip Hop over the past 10+ years. Here's a quick look at his bio:
Nottz has produced for some of the biggest names in hip hop including
Busta Rhymes
,
Snoop Dogg
,
Kanye West
,
The Game
,
Notorious B.I.G.
,
Scarface
,
J Dilla
, and
G-Unit
. Some of his earliest production work was on the
Rawkus Records
compilation
Lyricist Lounge, Volume One
, in 1998. From there he landed three tracks on Busta Rhymes'
Extinction level Event
LP, after Rhymes stumbled across one of his beat tapes.
Nottz will be releasing his 1st solo album this coming year for 2010. The album will feature Nottz as an MC as well as producer. He is also working on Westcoast rapper
Snoop Dogg
new album and
The Game
on his new album
The Red Album
, after having 3 of his beats on
The Game
's last two albums
Doctor's Advocate
, and
LAX
.
DOWNLOAD NOW:
DjRyB.com