I know this new Black Eyed Peas song "The Time (Dirty Bit)" is super poppy and not the typical shit that I post but I thought it was worth throwing up because the video is kind of cool and I'm actually starting to like the song for some reason. I think it might be because the beat is hypnotizing me or from the Black Eyed Peas secret formula that subliminally makes you like their music but all things considering, I actually think it's decent if you're in the mood for a poppy dance/electro joint.

I HATE the fact that they are using/remixing a verse from that song from Dirty Dancing "Time of My Life" (I feel like an asshole for even knowing that) but the rest of the song is solid enough. It's defintely still a love/hate type thing and I'm not totally sold on it but at least I will be able to tolerate it for a few weeks until radio plays it over and over again and makes me eventually hate it...

The Time (Dirty Bit) - The Black Eyed Peas



The new Black Eyed Peas album The Beginning is available in stores and iTunes today.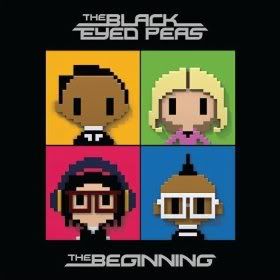 DjRyB.com - Addicted to Sneakers, Sports, Hip Hop and Gadgets