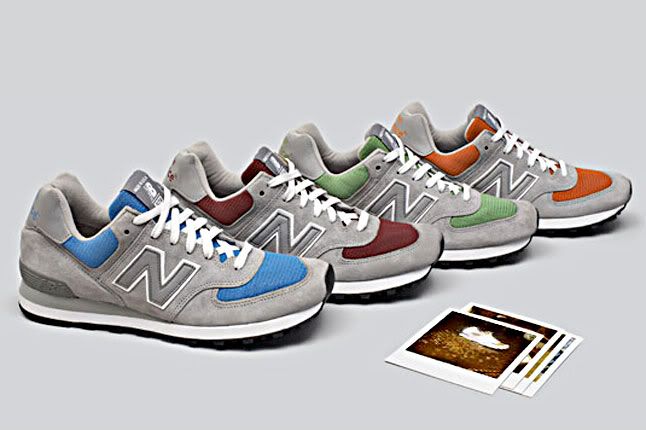 I've always been a fan of New Balance running shoes because they were super comfortable, lasted forever and were usually somewhat affordable but the problem was most of their styles were kind of boring or just plain ugly. They've stepped it up quite a bit in the casual game over the past few years and the New Balance 574 Clips Collection takes it to the next level. These kicks are super limited and have a unique story behind each shoe which should make them highly sought after by sneakerheads from around the world.
Here's the breakdown courtesy of
NiceKicks.com
:
"New Balance presents the 574 Clips Collection. The collection earns its name from the materials employed to construct the 574's. Typically, New Balances utilizes cow suede for the 574. This time around they have used leftover clippings of grey pig suede and colored mesh originally used for their 993 and 996 models, thus the "clips" name. In addition to its message of conservation and re-use, the Clips collection stresses its domestic manufacturing via its "USA" inscribed heel and tongue tabs.

The Clips 574 will retail at $75.00 and be released to a tune of 120 pairs per color thus summing 480 total pairs. New Balance has concocted an interactive marketing campaign to accompany the release of the collection. A website will feature 480 shorts, each a brief visual documentary of the life of each shoe pre-consumer. Upon purchasing a Clips 574, you may search for your pair and claim it by entering a unique code and your name. Also, inside each shoebox will be a Polaroid image unique to that pair's creation. The shoe's individual number, color, and size will be on the back of the Polaroid.

The following retailers will be the sole vendors of the 574 Clips Collection: Reed Space, Shoe Gallery, Bodega, Commonwealth, Premium Goods, St. Alfreds, Burn Rubber, Sole Boutique, Goods, and Undefeated.
"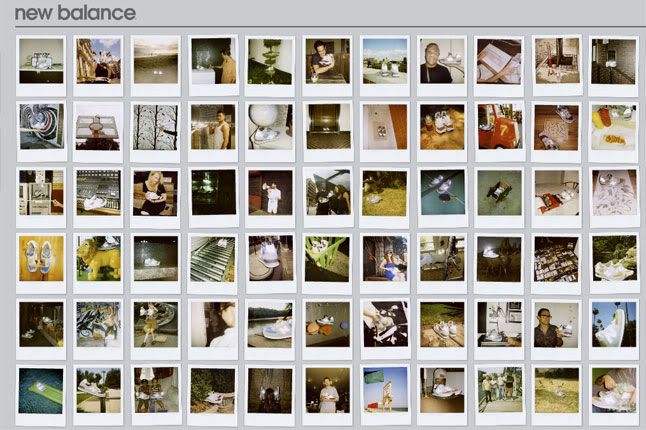 Fir more info, head over to the New Balance site,
574Clips.com
. Check out more pics after the jump.
DjRyB.com