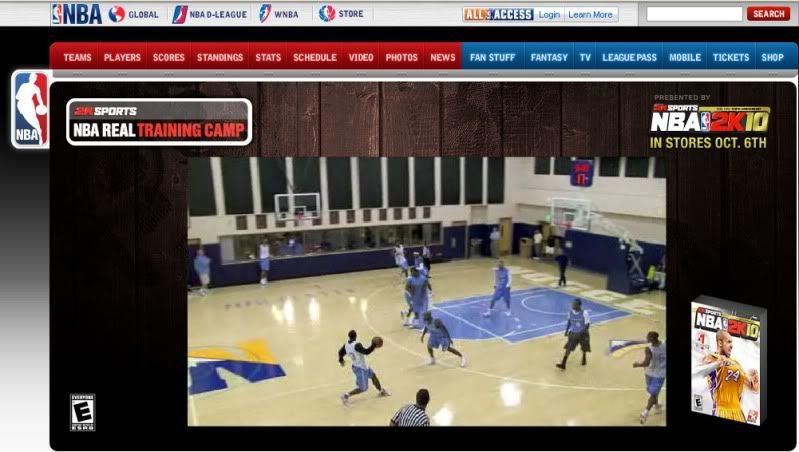 As most hoops addicts know, the 2009-2010 NBA started yesterday with the first day of Training Camp. If you are looking for some live footage to whet your appetite while you wait for the first preseason games, then head over to
NBA.com
to watch the
2KSports' NBA Real Training Camp
. They are showing live training camp footage over the next week for 5 different teams.
The first one started today at 1 PM with the Denver Nuggets and is still running live. The rest of the schedule goes like this: Thurs (10/1) with the Lakers,
SATURDAY (10/3) WITH THE CELTICS
, next Monday (10/5) with the Wizards and next Tues (10/6) with the Hawks.
Best believe I'll be sitting on my couch on Saturday afternoon watching the Celtics footage like a big hoops nerd. I can't wait to see these guys in action again with Garnett at full strength and with the awesome off-season addition of Rasheed Wallace. No one is stopping the C's this season!
DjRyB.com