Awww Man! Meth and Red are back! Where the F have these dudes been? It's about time we heard from them again. I thought they both gave up on Rap but I'm glad they are back at it. This is a sick track from two of my favorite rappers. These dudes never get the props they deserve as solo artists and they are even crazier as a duo.
Method Man & Redman - "Ay Yo"
I heard
Blackout 2
was on it's way months ago but I didn't want to get too excited because things always fall through these days when it comes to the music industry. It's nice to see that there's not only a few songs but an
actual video
! The album is currently set to drop on May 19th.
The original
Blackout
is still one of my favorite albums. That still holds up to this day. I think it was WAY ahead of it's time. I really hope Meth and Red come correct on this album and bring everyone back to the real Hip Hop!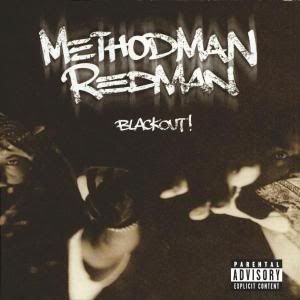 Check out an
interview with Method Man over at SOHH.com
where he talks about the long overdue Blackout 2 album and How High 2!!!
DjRyB.com