Come on, Celtics!!! What the hell is your problem? This series should already be over or at least 3-1 considering the Celtics should have won Game 1 as well as
last night's Double Overtime thriller
. Now the series is tied coming back to Boston for Game 5 and the C's are going to be drained. The bench is already depleted and the older legs of Pierce and Allen could be an issue in the next couple of games if they can't get some rest. I am really starting to worry about this series now.
Last night was a great game regardless of the outcome but I really feel like the Celtics gave it away numerous times. They were up at least 4 or 5 points at the end of regulation and both OT's but they just couldn't put the Bulls away. Luckily Ray Allen and Paul Pierce kept hitting big shots when the Bulls actually pulled into the lead a few times. It was stressful, frustrating and exciting all at the same time.
The C's looked ridiculously tired at the end of the second OT which is understandable but the Bulls still had a little bit of energy left which is basically how they won this game. Big Baby Davis missed a couple of layups and Pierce started taking some forced shots because he was to tired to go to the hoop. He also couldn't get that last shot off due because of his inability to lift high enough to get over the outreached hand of Salmons. He might have been fouled a bit but that call rarely gets made. I still think we could have gotten a better shot or had they made a few easier shots earlier, maybe that three isn't even necessary.
I have tickets to Game 5 so I am excited but at the same time I am super stressed out. I would love to see another blowout game like we saw in Game 3 so that the older C's can get some rest but I have a feeling every game for the rest of the series is going to be super intense. Come on Celtics! Get your ish together and close out this series!!!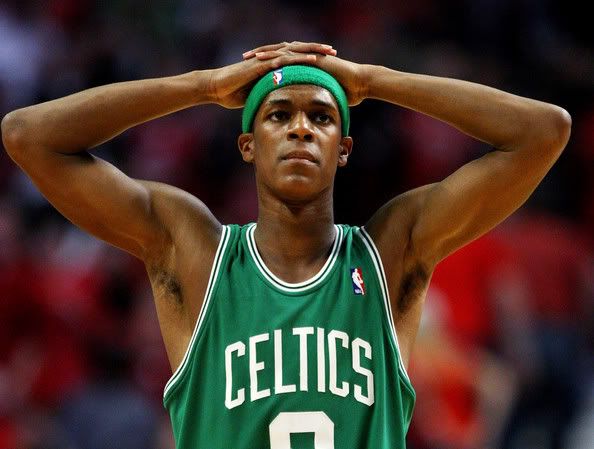 DjRyB.com