This is what it's all about! The best time of year is finally here! This new NBA spot featuring Kanye West's "Amazing" just got me all fired up for the start of the 2009 NBA Playoffs.
I am lucky enough to have tickets to Game 1 and 3 of the Celtics vs. Bulls series and I am PUMPED for tomorrow's game. The 12:30 tip off is a little rough but it should be the start to an awesome marathon day of basketball with a total of 4 games being played.
If you're a Celtics fan, be sure to make it to the last 15 seconds of this video. You will get some flashbacks to last year's Championship celebration. That gave me the chills! I would really like to feel that way again this June.
Let's hope Doc is pulling a Bill Belichick and KG isn't as injured as everyone thinks. I highly doubt that is the case but I would love to hold out some hope that Garnett can make it back for the Eastern Conference Finals if the Celtics can get there without him. Let's do this! LET's GO CELTICS!!! CLAP CLAP CLAPCLAPCLAP!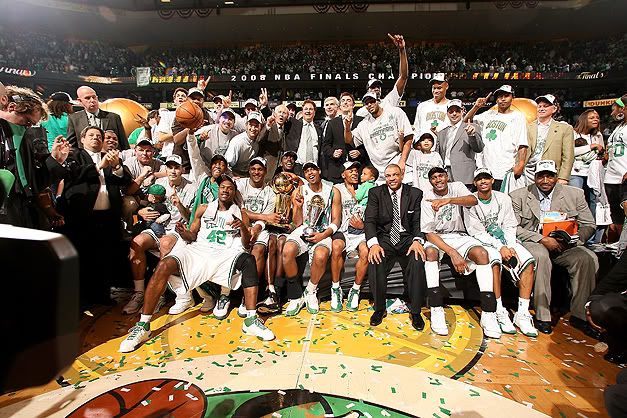 DjRyB.com