This is a cool video of super producer 9th Wonder getting the VIP treatment at Niketown in London. Anyone can go to
NikeID.com
to create your own kicks but it looks like 9th Wonder got the extra special treatment on the VIP floor. The Nike sales associate breaks out all of the different colors and fabrics he could use to create his own shoe which is SICK.
It's always nice to be able to see the materials in person because the colors, look and feel can always be a little bit different than what you see online. I've done one pair of NikeID Dunks and I liked how they came out but they were definitely a little different than I expected.
I think those might be the
Air Max 90 Free Hybrids
that he's customizing because of the Mesh Toe Box but the video quality wasn't that clear and the shoe was almost all black so I'm not completely sure. They could have been a regular pair of regular
Air Max 90's with mesh
. I hope it's the hybrids though because those are riducloulsly FRESH AND CLEAN!!! I love them. If you've never seen them before, check the pic below: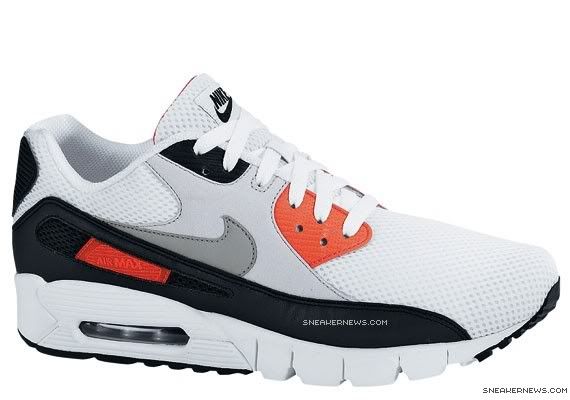 It would be nice to be rich and famous just to get this special treatment by Nike, right? He probably didn't even have to pay for those joints!!! Damn.
DjRyB.com