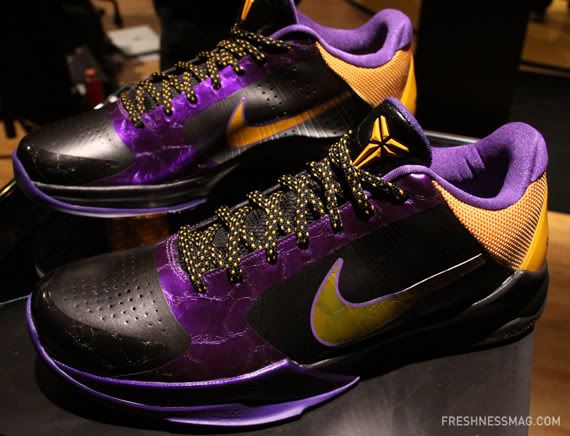 As you probably know, I despise the Lakers and Kobe Bryant. If you twist my arm hard enough, I will admit that Kobe is one of the best basketball players of all time and I have ultimate respect for his game but I'm one of the biggest Celtics fans out there so the hatred for anything Lakers is in my blood. It's tough for me to admit I like anything associated with Kobe but I do really like his Nike Zoom series of kicks. Since it's strictly about the shoes for this post, I don't feel like a traitor discussing the new Nike Zoom Kobe V.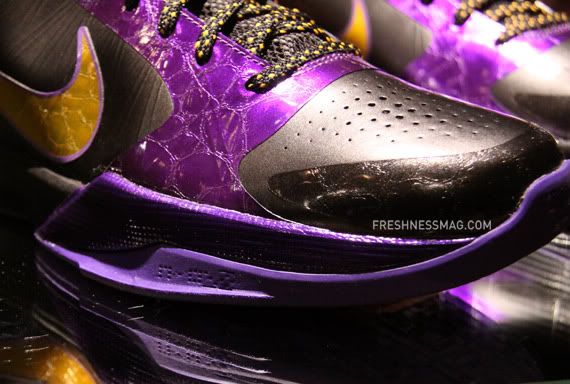 Kobe's new kicks are very similar to the ultra successful Nike Zoom Kobe IV. They are basically a low top sneaker that is ultra lightweight and built for speed using Nike's Flywire technology. I wish they were a little bit higher on the ankle since that's how I like my basketball shoes but that might change the look too much. They are dope as currently constructed so I can't really complain.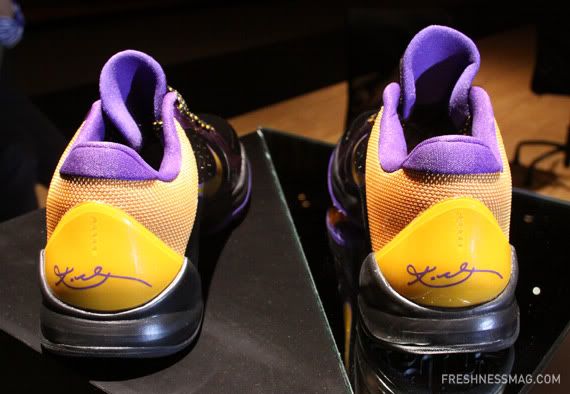 One of the best things about the Nike Zoom Kobe V is the fact that it will be fully customizable in the NikeID store. So if you don't like the colorways that are being offered or would like to have your own name of number stitched in, you can actually make it happen. Nike has done a great job recently of offering NikeID on some of their best selling shoes. The selection was limited a few years ago but now it seems like you can get a customized version of almost any shoe you want.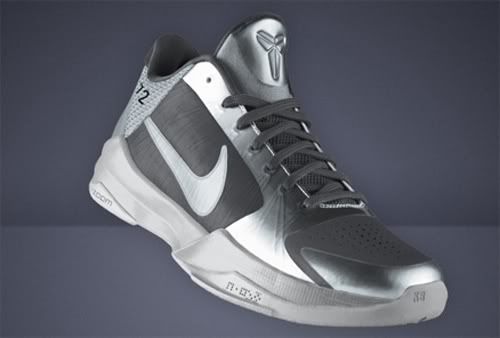 Some of the colorways of the Nike Zoom Kobe V are better than others but I think this shoe has a lot of potential if you create something that works for you. Take a look at a few more colorways below, including the Batman "Dark Knight" and Bruce Lee inspired joints.

Nike Zoom Kobe V "Dark Knight"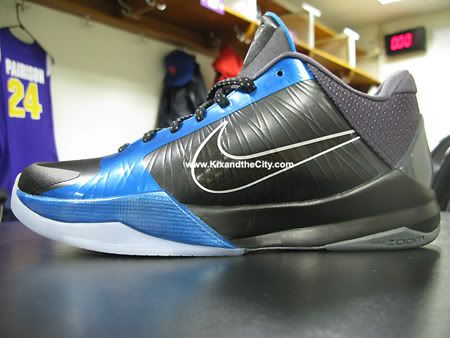 Nike Zoom Kobe V "Bruce Lee"


Nike Zoom Kobe V "Chaos"



More Pics and a video of Kobe talking about the shoe after the jump.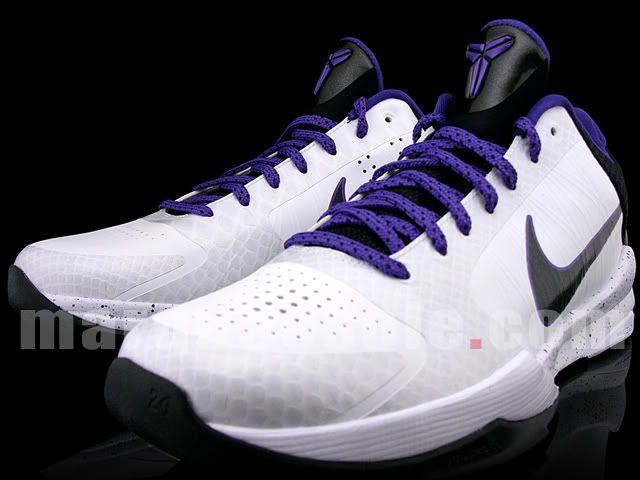 Nike ID Colorway Samples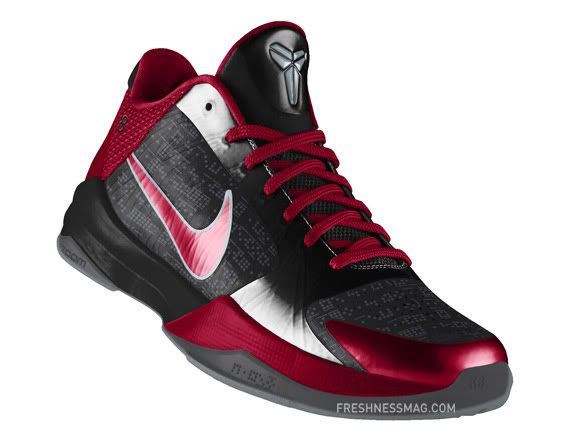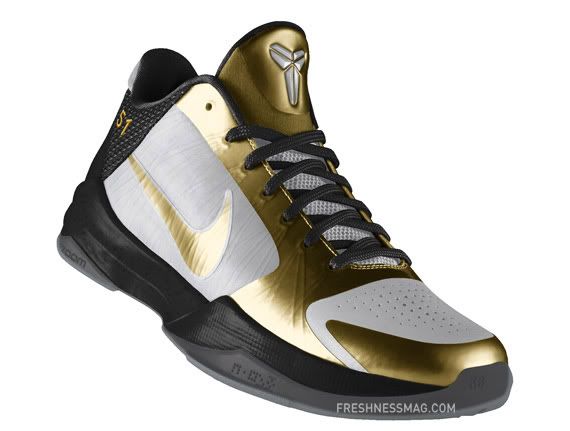 DjRyB.com - Addicted to Sneakers, Sports, Hip Hop and Gadgets