You've obviously heard about the Tiger Woods madness by now so I'm not really going to get into that but I thought this Chinese CGI video summary of the incident was too classic not to share. You don't even need to understand a word they are saying to realize how freakin' awesome this is. Just wait until you see the reenactment with CGI video game style characters. So good!

Here is a voicemail that Tiger left for one of the supposed hook ups, Jaimee Grubbs. That is defintiely Tigers voice. Yikes dude! You are so screwed!



While we're at it, let's take a look at the other chicks he's been rumored to have affairs with recently. There's definitely a theme going on here. All of these chicks worked at a club at one time or another.

Rachel Uchitel was the first one but has been denying it. She worked as a host in a nightclub in Vegas.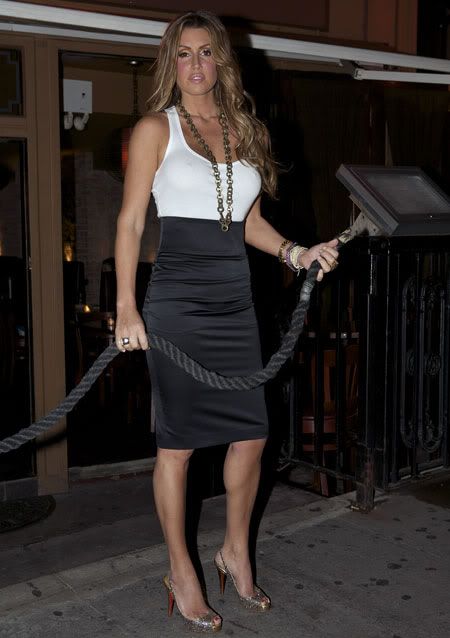 Kalika Moquin is the newest chick. She also works at a nightclub in Vegas. Shouldn't Tiger be pulling in Supermodels with the scratch and fame he's got? These chicks are hot but they're not as good as the ass you would expect him to be pulling if he decided he was going to cheat on his hot ass wife.



DjRyB.com - Addicted to Sneakers, Sports, Hip Hop and Gadgets