If you caught the Dallas Mavericks vs. Oklahoma City Thunder game last night on ESPN, then you obviously saw the entire Thunder team rockin' Kevin Durant's new signature Nike KD2 kicks in bright "Creamsicle" orange. Unfortunately, the attempt at distracting the Mavs with their bright colored sneakers didn't work because they got spanked by 14 pts. while Dirk Nowitzki dropped 35 points.

Some good did come from the team wearing these super bright shoes, however. Each player on the Thunder will be autographing their shoes and donating them to an auction benefiting the Oklahoma City Thunder Community Foundation.


Although the KD2 Creamsicles are obnoxiously bright, I am still feeling them. I wouldn't wear them in public necessarily but I would add them to my collection. The shoe itself is really hot and I would definitely buy these in another colorway. Here are a few more pics of the shoe up close, as well as the normal black/orange/blue colorway that Durant will wear for the rest of the season.


More Pics after the jump.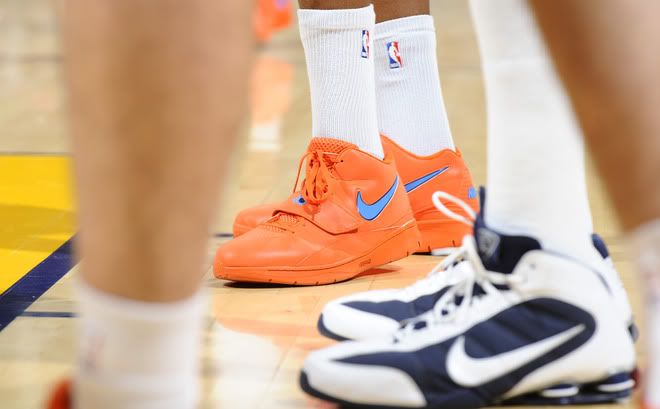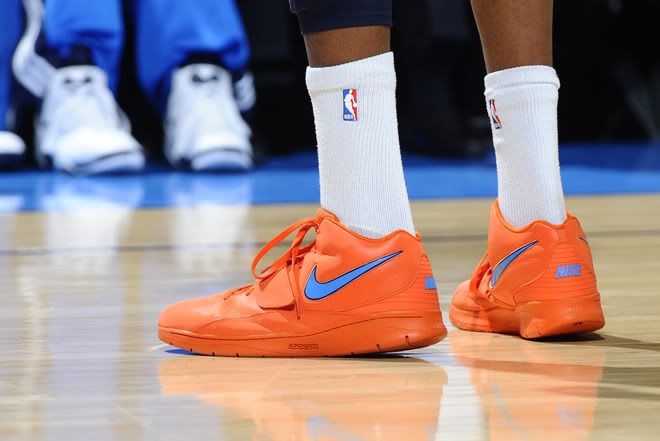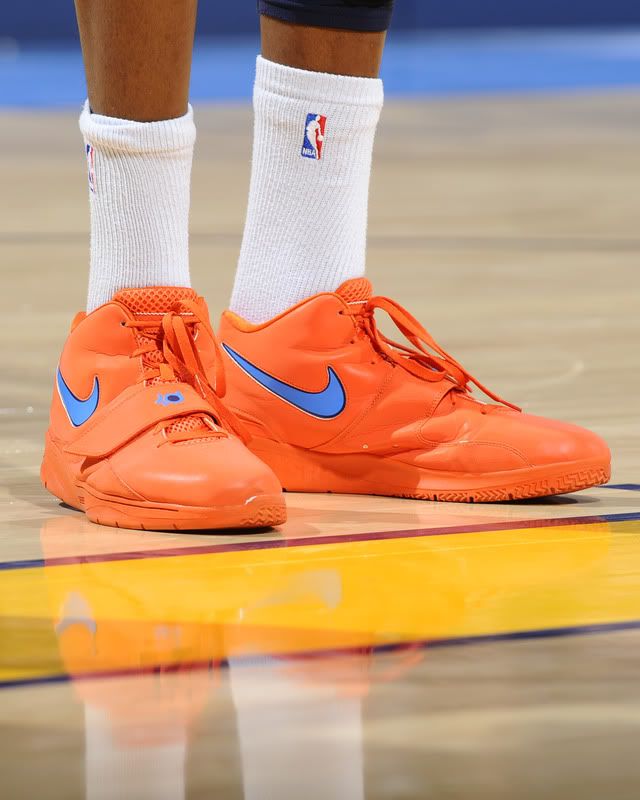 Nike KD2's in Black/Orange/Blue Colorway




DjRyB.com - Addicted to Sneakers, Sports, Hip Hop and Gadgets