Allen Iverson officially returned to Philadelphia as a 76er last night. He didn't go crazy but he did end up with 11 points and a couple of nice passes. I'm sure it was a very emotional night for him and he even admitted that he was very nervous before the game because the fans were so supportive and loud.

It's definitely cool to see Iverson back where he is supposed to be and the Philadelphia crowd treated him like he never left. I think this should really give Philly the boost they need to at least make their season interesting and possibly slip into the playoffs again. I can't wait for the first game where A.I. goes off for 30 or 40 points. I still think he has it in him.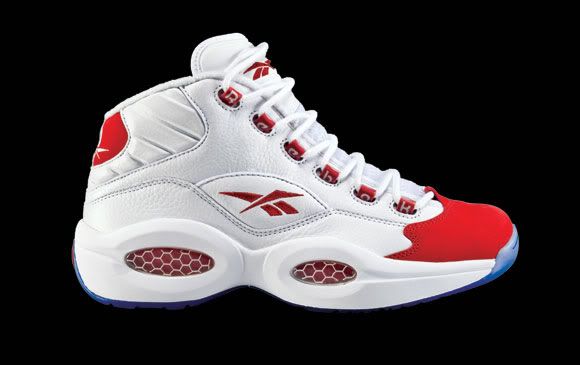 In what seems like a complete coincidence, Reebok has just re-released the original Question signature shoe that Iverson wore in his rookie season. Reebok could not have planned this any better if they tried. At first, it looked like they were getting screwed over because Iverson was retiring just as the new Reebok Answer XIII was being released. Now he is back in Philly and they just so happened to be releasing the Reebok Question in the White and Red colorway that he rocked in Philly back in 1996. Talk about perfect timing!


I have The Question in the White and Pearl Blue (Low) and Black and Gold (High) colorways and they are one of my favorite non-Nike shoes. I have worn them out big time over the years so I might have to pick up a couple more pairs.

Check out
FootLocker.com
to see where The Question is available in your area.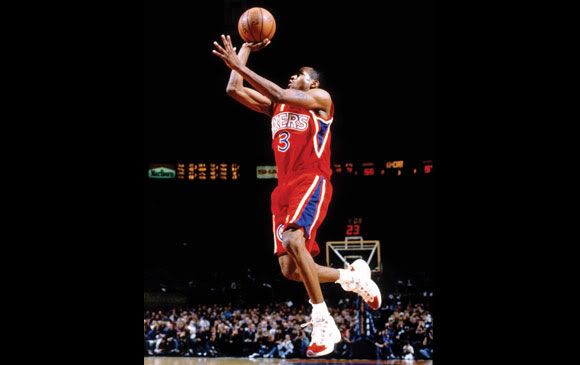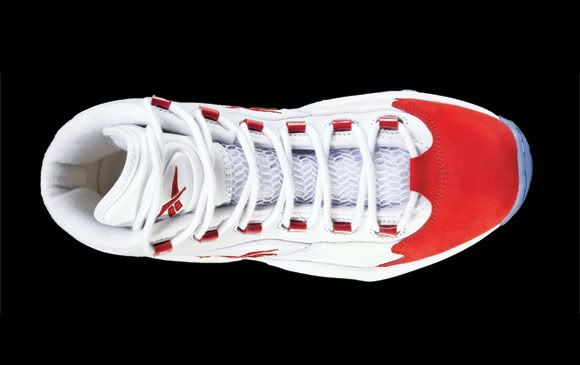 DjRyB.com - Addicted to Sneakers, Sports, Hip Hop and Gadgets