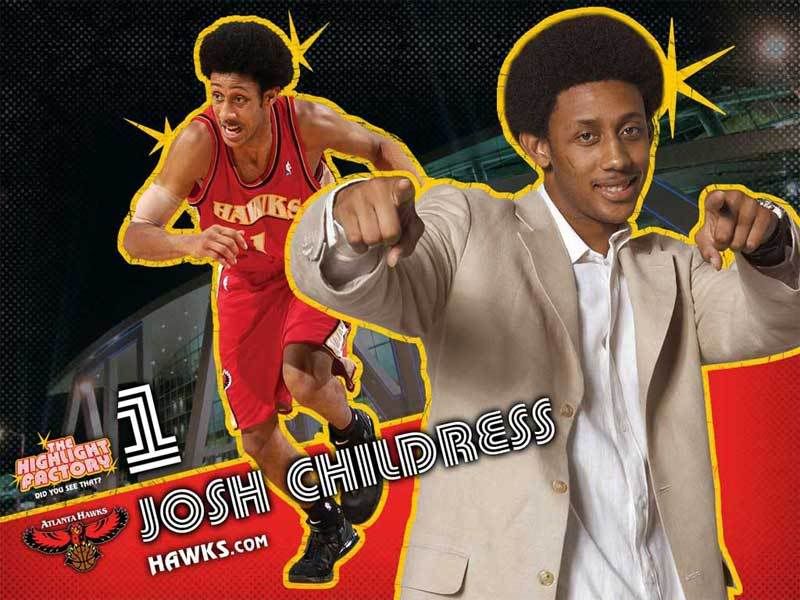 I was caught a little off guard this morning when I read an article about Josh Childress (formerly of the Altanta Hawks) deciding to sign with Greek Team Olympiakos. This happens quite a bit with lower level players, older and lesser known veterans and foreign born players but Childress is the first of the above average group to bolt the NBA for a foreign league.

The more I think about it though, the more it starts to make sense, at least for Childress and his ever growing wallet. Atlanta was offering 5 yrs @ 35 mil. (7 mil per) & the Greek squad offered 3 yrs @ 20 mil (6.6 mil per). Although look fairly similar, once you break it down, they are quite different. Playing overseas allows you to get away from the dreaded income tax. The dollar is super weak right now, so if he is paid in Euros or some similar valued currency, he will be making close to double the US dollar amount. Also, most foreign squads are willing to pay for housing and all food costs so that's like making another couple hundred thousand dollars right there. All in all, he is making out quite well.

He could also be one of the top dogs overseas if he plays to his potential, gain a little fame and then come back to the NBA in a few years and actually create more demand for his skill set than he would have had he stayed and played as a 6th-8th man on an NBA squad. If someone that has never played in the NBA can get drafted after only scoring 4 PPG in a foreign league, I am sure Childress can get some serious interest and money from the NBA in a year or two if he performs well over there.

This is an interesting start to what I think will become a bigger trend in the very near future. Unless the dollar starts to gain in value quickly (not something that will be happening any time soon), I bet we will start to see a lot more well known players jump ship from the NBA if they aren't getting the offers they are looking for at home. If you are young and someone is willing to pay you a lot more than you are worth back home, why not take the risk for a few years? At least if it doesn't work out, you still have the opportunity to come back and still make some money in the NBA (if you are good enough). We shall see if this is an official trend within the next two seasons.

Here are some more articles on the topic:
Sporting News
Yahoo!