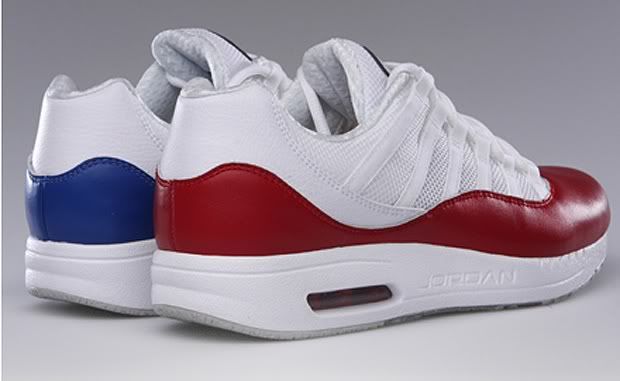 A lot of cats on the sneaker sites have been kind of negative about this new Jordan CMFT (Comfort) Viz Air 11 hybrid but I think they're kind of hot. The Air Jordan XI is one of my favorite Jordan silhouettes so I'm all for coming up with new ways to rock that style. It's almost impossible to get any authentic XI's without paying well over retail or camping out when they do make it to stores every few years.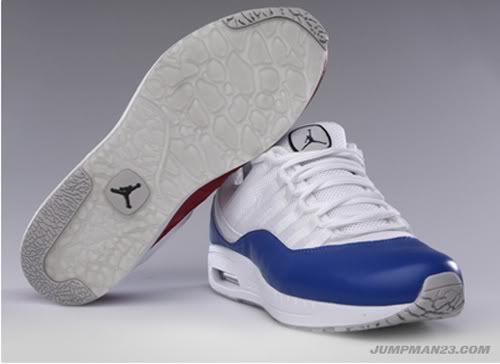 I don't usually like it when they mix and match two different shoes (like the Air Force 1/Air Jordan Fusions) but I don't mind a few of the mashups using only Jordan shoes like the Spizike. For once, I think Jordan kept it simple with the Fusion concept and just took the main upper from the Air Jordan XI and matched it with the midsole of the Nike Air Max 1.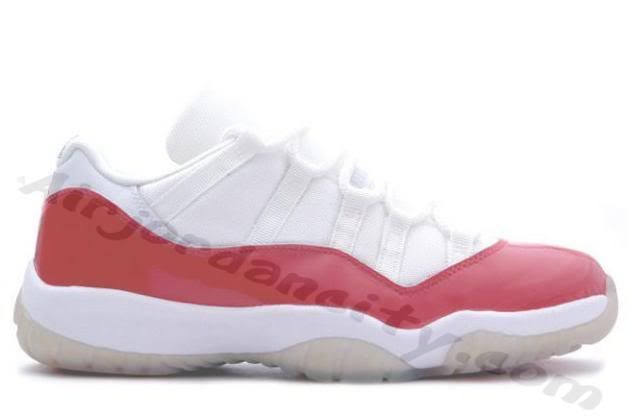 I think it works and looks super clean. The pics of Wale rockin' the red joints does it more justice than these newer pics but even those look nice in my opinion. It looks like Wale has a suede or soft leather version which would be preferred but I would even cop a pair of the shinier version.


The only thing I don't like is that they look a lot like the Reebok Question Low in Red and Blue.


I would like to see a few other colorways such as a white with black, black with white and a few other basic color schemes because I think this shoe has some serious potential for casual wear.

The Jordan Comfort Viz Air 11 is a newly-developed comfort series inspired by the Air Jordan XI. These two colorways will release on September 4th, 2010. No word on pricing yet.




DjRyB.com - Addicted to Sneakers, Sports, Hip Hop and Gadgets