I heard about this dude
Mayer Hawthorne
a couple of months ago but never got around to posting something about him before his album released on September 8th, 2009. If you are a fan of Soul or Old School Rhythm & Blues or just plain good music, then you need to cop his new album ASAP. It's almost like you are listening to something old and something new all at the same time, if that makes sense. It's just feel good music and there ain't nothing wrong with that.
Download Mayer Hawthorne's new album 'A Strange Arrangement" at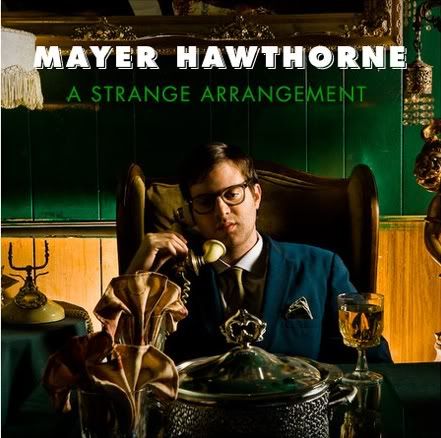 Not only does his music transcend multiple genres and generations by capturing that old school sound that has been so badly missing from the music industry but he also creates, arranges and produces almost all of the songs himself. That's right. He literally plays every instrument from scratch without the use of samples.
Stones Throw Records
founder
Peanut Butter Wolf
actually asked him where he found all of the old school samples since he assumed that is where Hawthorne got his sound. Wolf is a DJ and producer himself so you would think he would know a sample when he heard one. When he found out Hawthorne played all the instruments himself, he almost lost his damn mind and then tried to sign him immediately.
On top of all that, Hawthorne created his alias by using the old Porn Star Name trick. He took his middle name (Mayer) and his street name (Hawthorne) to create a name that suits his personality, style and music perfectly. You have to appreciate that! You couldn't have made up a more perfect name.
Check out
Chris Faraone's recent article in The Phoenix
to get a more in depth look at how Hawthorne's career started as DJ Haircut and how he became Mayer Hawthorne almost by accident. It's a great read.
More songs, videos & interviews after the jump.
Here's a 10 minute interview with Hawthorne discussing his great relationship with Stones Throw Records and his influences such as J. Dilla, Frank Sinatra, and 60's and 70's soul: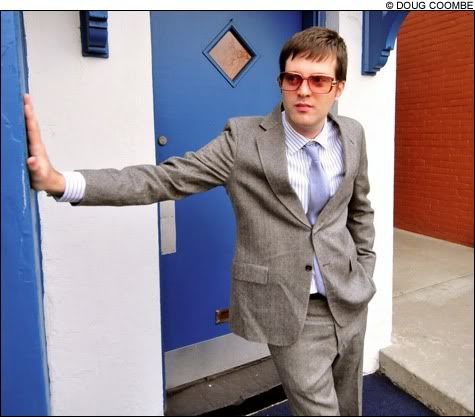 DjRyB.com - Addicted to Sneakers, Sports, Hip Hop and Gadgets