I'm a little late with the news on these Dizzee Rascal custom edition Nike Air Max 90 "Tongue and Cheek" sneaks but they kind of fell under the radar since it was a UK only release.
In case you didn't figure it out, this shoe also uses the same name (
Tongue N Cheek)
as Dizzee Rascal's new album which just dropped last week. Check it out at his
MySpace page
or download at

The shoe is fairly simple since it is made up of mostly chalk white premium grade soft leather and high knap premium suede.
The one unique feature is the pink premium leather tongues which read TONGUE on the right and CHEEK on the left. I'm not a huge fan of pink usually but it definitely works for this shoe and adds a nice subtle addition of color. I would actually consider rockin' these if I could match it to the right outfit.
The Nike Air Max 90 'Tongue N' Cheek' dropped exclusively at Nike Sportswear 1948 London on Friday, 18th September, 2009.
Check for more pics after the jump, including a look at the first Nike and Dizzee Rascal collabo on the
Air Max 180 from 2006
.
I'm just realizing now that you might not even know who
Dizzee Rascal
is since he's not exactly a household name over here. He is huge overseas and seems to be growing in popularity in the US with every new album release. His music is a crazy mix of Garage, Rap, Grime, Ragga and Electronic music. I would suggest you give it a listen if you are looking for a new sound that still has that Hip Hop vibe. Here are a few his past albums on iMeem: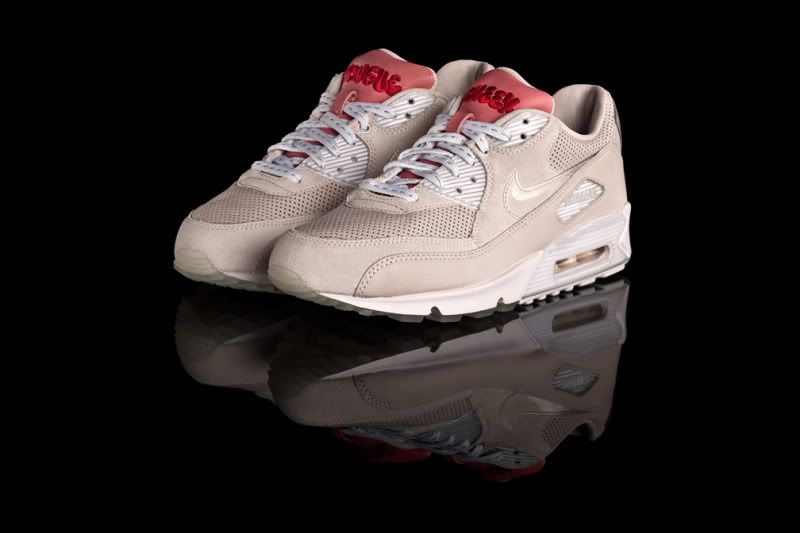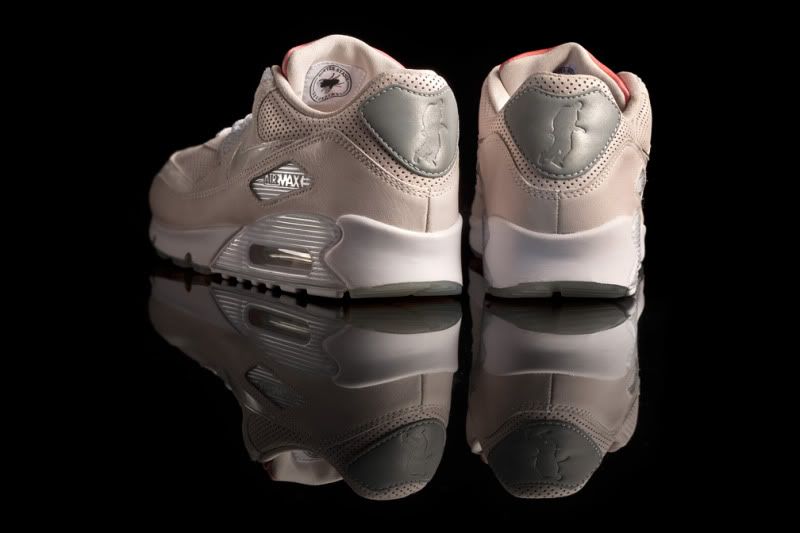 Dizzee Rascal and Nike also worked together with a
custom Air Max 180
joint that was released back in 2006. Here are a few quick picks: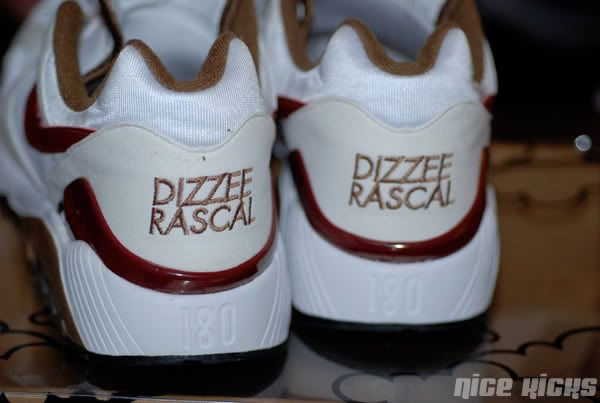 DjRyB.com