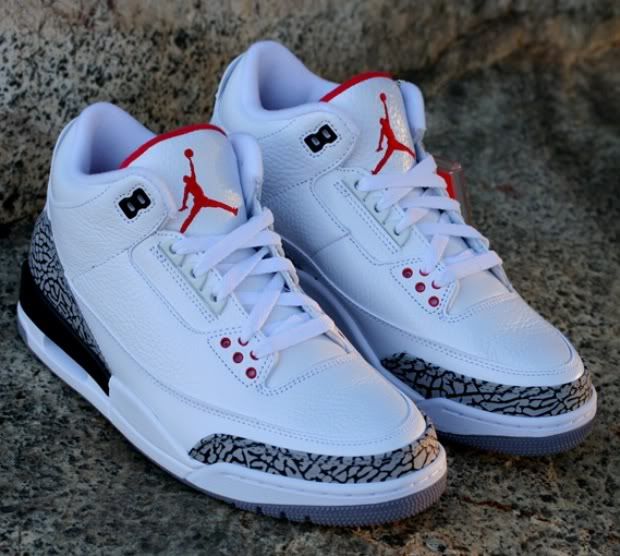 The Air Jordan Cement 3 is by far one of the most popular and most recognized shoes from the Air Jordan collection. It was the shoe that really set off the infatuation with AJ's as well as sneakers in general. The AJ 1 & II were decent in their own ways but no sneaker ever had as much style and flair as this one.


These shoes are also highlighted in the now infamous foul line dunk poster that everyone had as a kid. I would stare at that thing for hours on end and always wished I could have those sick kicks with the elephant print. They were just so far ahead of their time. Futuristic if you will. The shoe still holds up ridiculously well and would still be one of the best shoes around if it released today.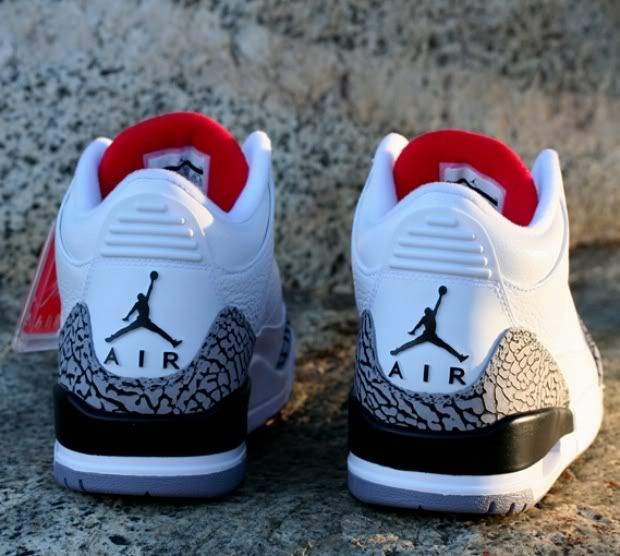 Luckily for all of the sneakerheads and Michael Jordan fans, the Air Jordan 3 Cement Grey retro releases tomorrow in stores for $150. I was going to hold off on getting these just because my sneaker closet is getting tight and I am trying to save some money but I think I am going to be really pissed at myself if I let these pass. I'm pretty sure you'll be seeing me rockin' these at some point in the spring once all of this snow shit is finally gone. These are a must cop!