First off, if you're not watching
Parks and Recreation
on NBC, you are missing one of the funniest shows currently on TV. It gives you the same uncomfortable douche chills that you used to get from
The Office
before it started sucking and there's at least 2 laugh out loud moments every episode.
?uestlove of The Roots stated on
Twitter
the other day that he feels like
Parks and Recreation
is the equivalent of the Wu-Tang Clan because every member of the show is unique and shines through which is a very solid point. In this Funny or Die video, Quest introduces us to "lost footage" of Wu Tang's RZA auditioning for the part of main character and woman, Leslie Nope (played by Amy Poehler on the show).
The RZA has a great "audition" and I loved it when he asked Ann (Rashida Jones) if she wanted to make out but the best part is when Amy walks in and says, "It's really nice to meet you. I've heard the Wu-Tang Clan ain't nothing to fuck with." Classic.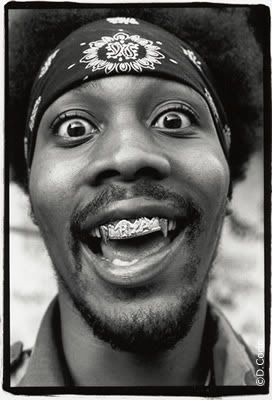 DjRyB.com - Addicted to Sneakers, Sports, Hip Hop and Gadgets