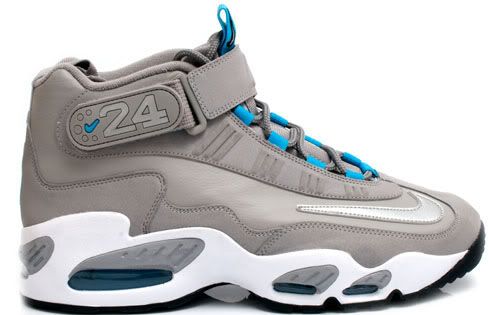 The Nike Air Griffey Max 1 is probably one of the best looking crosstrainers Nike has ever produced but it doesn't always get the shine it deserves, at least not until recently. Even sneakerheads like myself usually forgot about it until Nike re-released it in it's original Seattle Mariners colorway last year (below).


This shoe was way ahead of it's time when it was released in the early 90's. It definitely holds up and if this was released as a new shoe today, I think it would be a top seller, even without a Griffey like endorsement. It was futuristic back then but now it just seems to fit in just fine with today's crazy sneaker designs.


The new Grey/Teal colorway might be the hottest colorway that has ever dropped for the Nike Air Max Griffey 1. It is unbelievably fresh and clean. I've always been a big fan of all grey kicks and this one takes that style to the next level. Expect to see this available in stores in the summer of 2010.



A few other colorways of the Air Max Griffey Max 1 released earlier this year. Check for pics after the jump.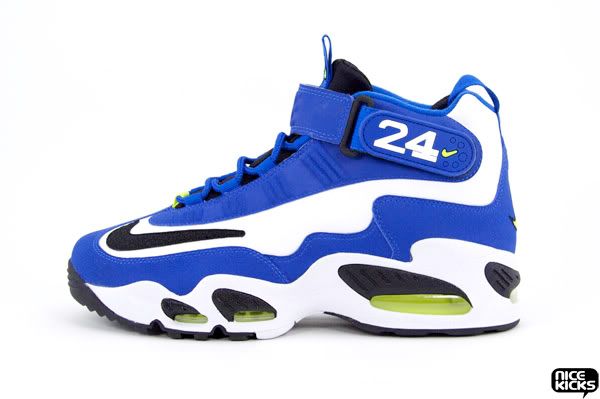 Nike Air Griffey Max 1 Commercial


DjRyB.com - Addicted to Sneakers, Sports, Hip Hop and Gadgets