I actually feel asleep before the end of the game last night so I am just seeing KG's game winning alley oop from Rondo for the first time.

I'm so f'n pissed I missed this live! The game should have never been this close but it was the second game of a back to back plus Shaq was out with a calf issue so they were very thin at Center.

I guess it's a little understandable that the C's let the 76ers hang around but it's also nice to see them still pull off the win. If this was last season, they would have certainly lost this game but the team looks so much better this season and is finally closing out games they are supposed to win.

On the sneaker related front, Nate Robinson once again wore the Air Jordan II "Candy" Green joins which are extremely loud but very nice.


Nate also rocked the Air Jordan XIII 'Altitude' on Wednesday against the Nuggets.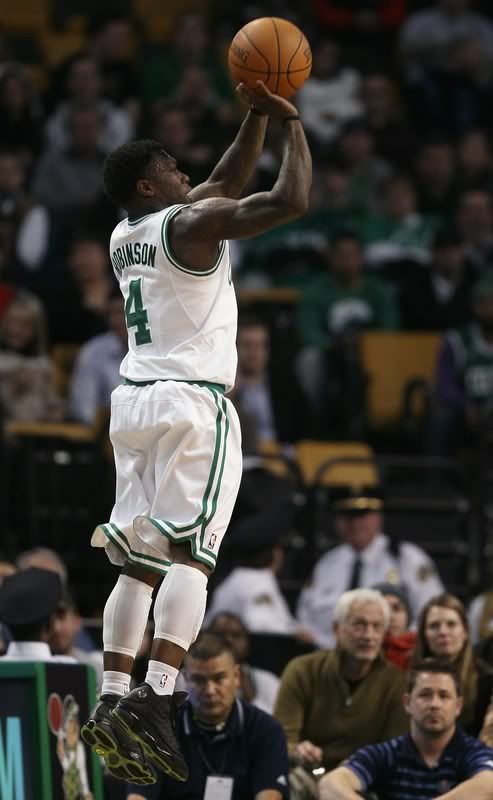 Rondo was rockin' a nice bright green colorway of the Nike Zoom Hyperfuse Low the other night as well: