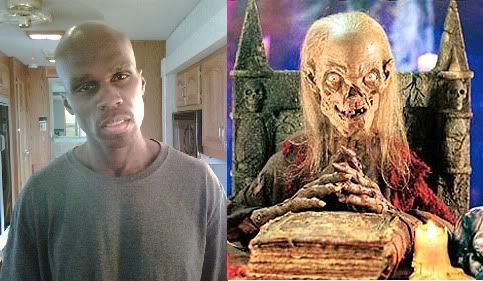 Woah! 50 Cent looks like the freakin Crypt Keeper after losing all that weight! I can't believe this is the same dude! Look at the size of his forehead too! Holy shit!


Fifty lost 54 pounds for a movie he wrote and stars in called "Things Fall Apart," in which Fif plays a football player diagnosed with cancer. He went from 214 to 160 pounds and lost six inches from his waste. He put together a 9 week "training session" in which he switched to a liquid diet and walked for three hours a day on a treadmill. I can't believe that something that simple helped him lose all that weight and muscle.

Supposedly he is already back to eating and working out normally as he gets ready to go back on tour. It will be interesting to see if he gets all of that muscle back though. I have to imagine it's going to take awhile unless he does a cycle of roids or something...

UPDATE: I didn't even pick up on this until my boy DC pointed it out but WTF happened to 50's tattoos? I thought I had heard he was getting some removed on his arms because of all the movie roles he's been getting but I didn't think he had already done it. It looks like he got rid of ALL OF THEM. Wow.

In a recent interview, 50 said "It cuts down on the amount of time I have to spend in makeup covering them up." I guess he is going all in on this acting thing now that no one seems to be taking him serious in the rap game. I guess you gotta do what you gotta do...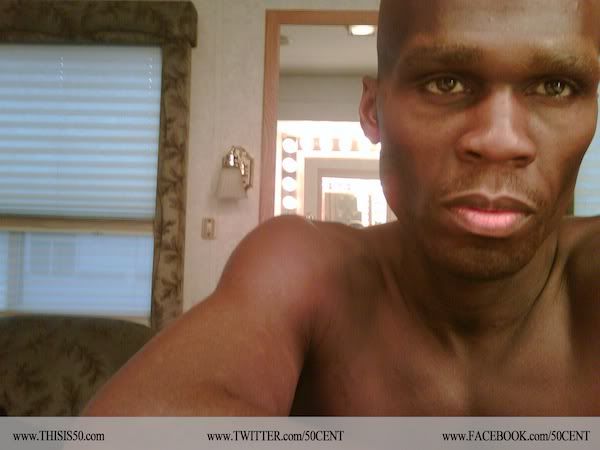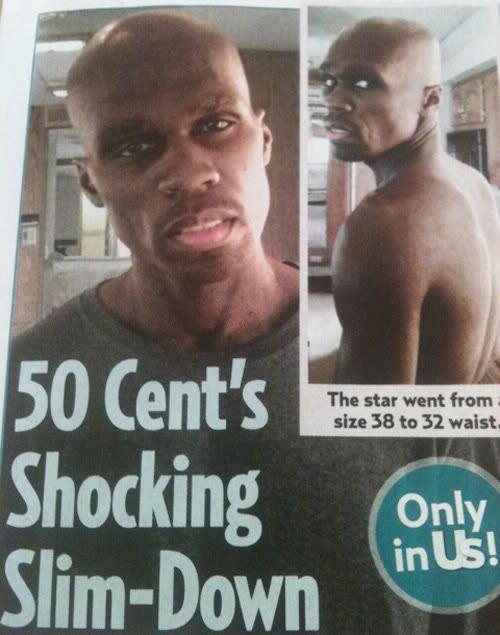 DjRyB.com - Addicted to Sneakers, Sports, Hip Hop and Gadgets