Check it! I just created my first pair of Custom Reebok Zig Tech's at YourReebok.com
I went with a louder color than I was originally intending but these just looked too damn good to pass up. They are definitely a modification of the Chad Ochocinco/Bengals colorway that they have on the front page which are hot in their own right. I wanted to flip it enough to make it original though. These are defintiely bright as shit and aren't for every day wearing but they will certainly go nice with the right outfit this summer. I can also guarantee that my wife isn't going to be losing me in the mall or in a crowded public area whenever I'm rockin' these joints.

What do you think? Are these obnoxious or am I going to be fresh to death in 5-6 weeks?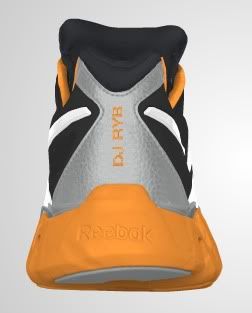 DjRyB.com - Addicted to Sneakers, Sports, Hip Hop and Gadgets