I hate to admit this but I think the new Air Jordan 2010 is kind of ugly. Actually, let me restate that. Certain colorways are kind of wack like the one above. The White/Black/Red colorway that Jordan and Wade are holding look kind of cheap and unfinished. is the shoe supposed to be white or black? The Black/Red/Grey and all White colorways below are a little bit better but I'm still not sure I am totally feeling these joints, especially at the $170 price range. What do you think?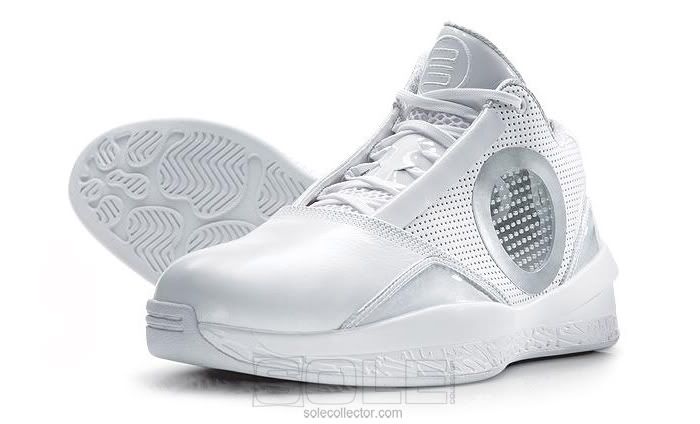 This shoe has a ton of potential but something just doesn't look right. It kind of looks like a low end bargain sneaker even though it's made of high quality construction and materials. The transparent circle in the middle is really distracting and it totally takes your attention away from the rest of the shoe which actually looks pretty good.

I guess the circle was inspired by the portholes of a yacht and according to Nike, it takes the "literal interpretation of Jordan's ability to see through his opponents by creating the Brand's first see-through performance basketball shoe featuring a unique transparent thermoplastic urethane (TPU) window." Here is the boat that supposedly inspired this madness. I guess it makes a little more sense now:


The comments I have seen on sneaker blogs haven't been very positive at all. Most of them say "fugly" or "cheap looking" or "K-Mart" and "Belongs in the bargain bin at the Nike Outlet". I think people would be a little less harsh on the new style if they didn't cost $170! That's just ridiculous for a shoe that is more likely to be worn on the court than collected by sneakerheads.

They really should drop the price and then people might chill out and see the shoe for what it is; a really well made basketball shoe. I would defintiely get these to ball in if they were about $120 but $170 is out of my range for a shoe I am going to beat up pretty badly on the court. That's the exact reason why I didn't buy the new Lebron VII's at the $160 price range.

If you are interested in buying a pair, they will be available February 13th. I don't see there being a huge rush to buy these when they drop so you should be able to take your time deciding whether or not you want a pair.

Check for more pics after the jump including the full press release from Nike.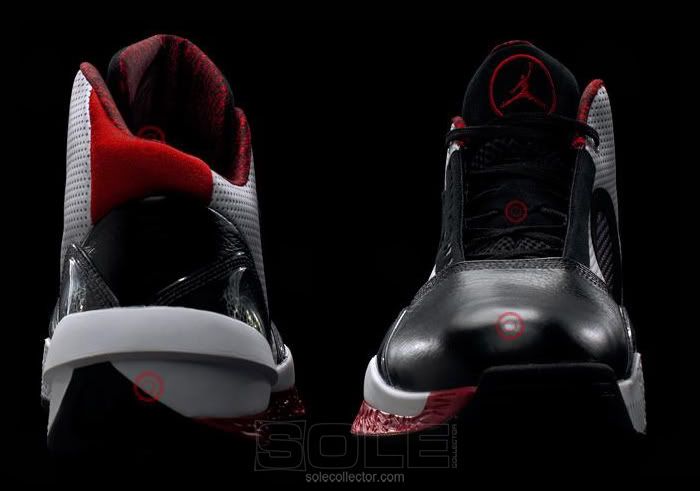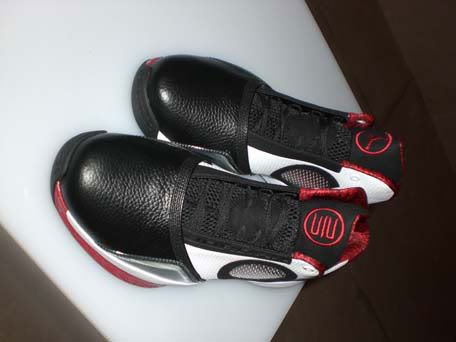 JORDAN BRAND LAUNCHES THE AIR JORDAN 2010
Celebrating 25 Years of Excellence

BEAVERTON, OR (November 11, 2009) – Today, Jordan Brand, a division of NIKE, Inc., announced the upcoming launch of its 25th anniversary AIR JORDAN 2010 shoe. Celebrating a quarter-century of innovative design and genre-inspiring style, Jordan Brand created the AIR JORDAN 2010 to pay respect to the legacy of Michael Jordan in basketball while passing on the heritage of the sport to the talented Team Jordan athletes, such as Dwyane Wade, who will be the first to debut the AIR JORDAN 2010.

"The celebration of the AIR JORDAN 2010 and our 25th anniversary are the pinnacle of a year full of milestones for me," said Michael Jordan. "With each shoe, consumers have pushed me to take the next AIR JORDAN beyond their wildest imagination. The AIR JORDAN 2010 marks the future of Jordan Brand and proves there are no limits to what this Brand is capable of creating."

Acclaimed shoe designers Tinker Hatfield, Vice President of Special Projects/Design for NIKE and Mark Smith, Creative Director for Jordan Brand, collaborated with Michael Jordan on the AIR JORDAN 2010, taking the literal interpretation of Jordan's ability to see through his opponents by creating the Brand's first see-through performance basketball shoe featuring a unique transparent thermoplastic urethane (TPU) window.

"The AIR JORDAN 2010 pays homage to Jordan's ability to know his opponents next move while only giving hints of his ability and allowing the players to only see what he wanted them to see on the court," said Tinker Hatfield. "His keen instinct for anticipating his challengers' next move and disguising his own techniques are just a few of the attributes that led to him being named the greatest basketball player ever to play the game."

To assist all basketball players' game while wearing the shoe, Hatfield and Smith also designed the AIR JORDAN 2010 with a revolutionary new concept to performance basketball footwear – a layered toe construction that has an independent forefoot support cover. This innovative design technique allows the AIR JORDAN 2010 to mimic an actual foot's flexibility and movement without being restricted by the shoe's structures, assisting in a player's ability to be more agile in the game.

Since 1984 when Jordan wore the first AIR JORDAN sneaker, AIR JORDAN has become one of the world's most recognizable franchises known for its signature Jumpman logo, innovative performance technology and fashion-forward style memorializing the sneakers into popular culture history. Jordan Brand has adapted the AIR JORDAN to the changing fashion landscape in its 25 years, utilizing the importance of green technology by making the AIR JORDAN XX3, AIR JORDAN 2009 and now the AIR JORDAN 2010 under Nike's Considered Design ethos of combining sustainability with performance and innovation.

Jordan Brand launches the AIR JORDAN 2010 nationwide on Saturday, February 13, 2010 for a suggested retail price of $170. Retailer information can be found at www.Jumpman23.com.


DjRyB.com - Addicted to Sneakers, Sports, Hip Hop and Gadgets