Paul Pierce's kicks have been getting a lot of love around here lately. I just can't help it, though. It's basketball season and any time you show me some hot Celtics green inspired sneakers, I get all fired up.


The Nike Air Force 1 Low GS Paul Pierce P2 is the latest in the pack of PE Nike Air Force 1 designed specifically for kids. The first two joints that were dropped were the LeBron Nike Air Force 1 Low GS and the Kobe Nike Air Force 1 Low GS. The Truth Paul Pierce Nike Air Force 1 Low GS is available now at select Nike accounts in GS (Grade School/Kid's) sizes only. Retail is $75.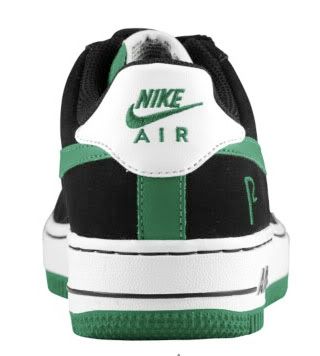 All three are super hot and I hope they eventually drop them in adult sizes. I'm sure they would be highly sought after by sneakerheads and NBA fans alike. If they don't release in larger sizes, I could see some people copping the kids sizes just so they have a pair for their collection or for future seeds. Shoot, I might even pick up a pair to keep in the closet in hopes that I could lace the future Mini Me with a pair of sick Pierce Air Force Ones. Why the hell not?

In somewhat related news, I also came across another post with pics of a pair of custom Nike "The Truth" Dunk Highs when I was trying to find some pics for this post. This post came out in April but I completely missed it somehow. These are insanely hot!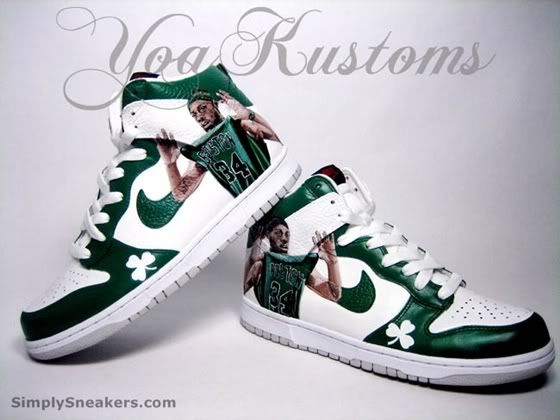 More Pics after the jump.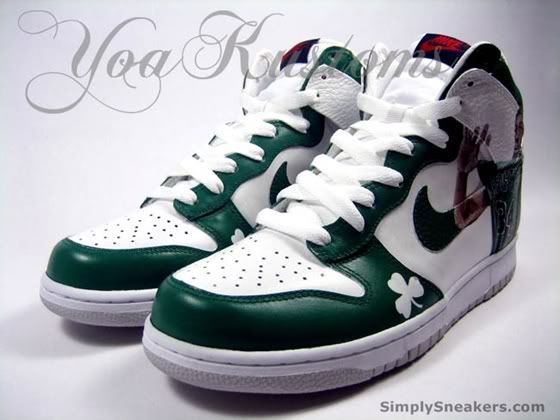 DjRyB.com - Addicted to Sneakers, Sports, Hip Hop and Gadgets