Rondo was killing it last night with a flurry of sick passes and highlight moves. My favorite was his behind the back pass to Tony Allen for the fast break dunk. Very nice.

He also had a nice triple double with 11 points, 11 rebounds, and 15 assists. He was point all game and completely controlled the game from the opening tip. The C's officially clinched a playoff birth with the win. They have been looking good the past few weeks and they seem to be clicking and getting healthy at just the right time. That is definitely a good sign.

Celtics Sneaker News:
Ray Allen was spotted rockin' another sick Air Jordan XII PE, this time in the White/Green Colorway. I wasn't able to find any up close pics of the exact version of the shoe but I did find a very similar one on OSneaker.com that Ray wore when he was with the Sonics. The green is slightly brighter in the Celtics colors but you get the point. These are some very hot kicks. I wish Jordan Brand would release these because I think they would sell well, especially in the Boston area.


More Pics after the jump: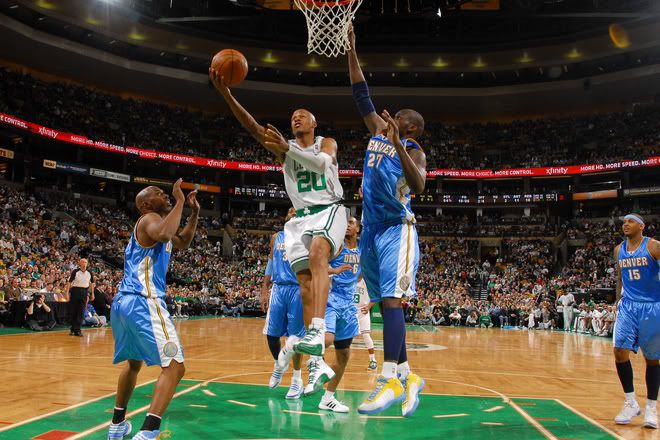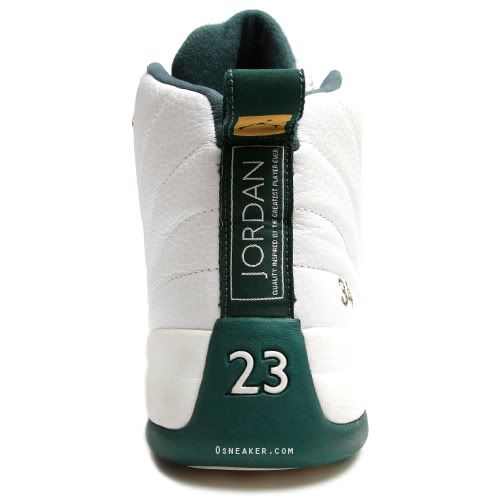 DjRyB.com - Addicted to Sneakers, Sports, Hip Hop and Gadgets