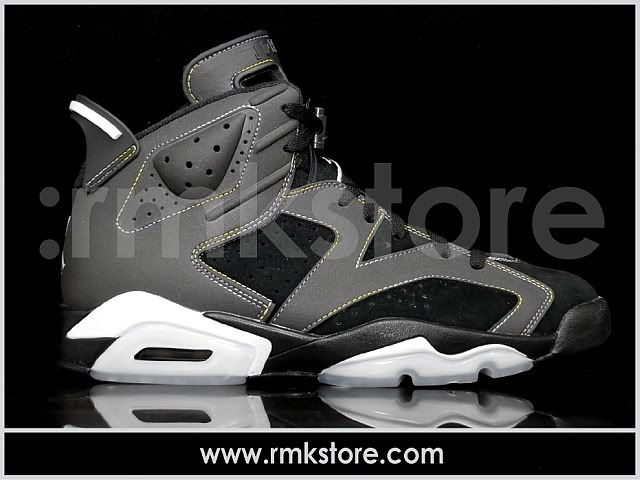 I'm a little torn on these new Nike Air Jordan 6 VI Retro LA Lakers kicks. One one hand, the AJ VI is one of my favorite Jordan silhouettes so I can get down with almost any style colorway. On the other hand, this one is based on the NBA team that I hate the most, the LA Lakers.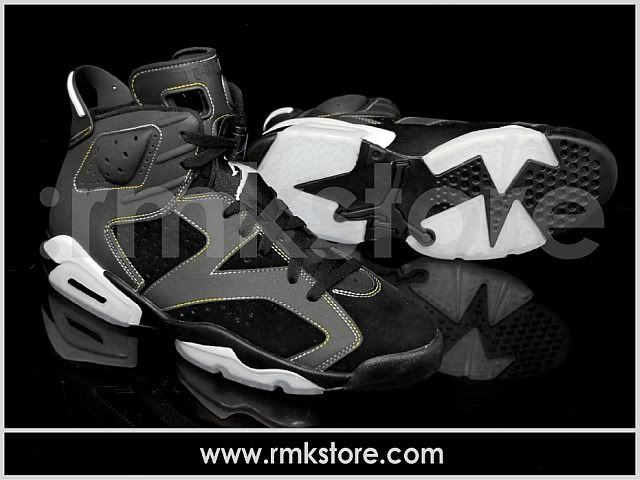 I think the shoe itself is nice but I'm not completely sold on it because of a few details. I'm not a fan of the yellow and purple stitching throughout the shoe. It seems kind of random and the stitch just stops at one color and starts up with the other. I think it would have made more sense to have the top stitch be one color and the bottom stitch be the other. I really think the shoe would have been better off with just a white or black stitch but I guess that wouldn't give it the Lakers theme they were going for on this one.


The other thing I might have considered changing was the greyish 3M-like reflective material. I actually think the shoe would have been hotter if it there wasn't any black at all and just used this material. It might just be me but I like my shoe to be mostly one main color and the reflective blackish grey looks really tight. I think it could carry the shoe on it's own.


Either way, I still think this is a pretty dope shoe and would even consider buying them. It's hard for me to pass on the chance to own any Air Jordan VI since it's a true Jordan classic. No release date is currently set but there are a few sizes are currently available at RMKStore.com.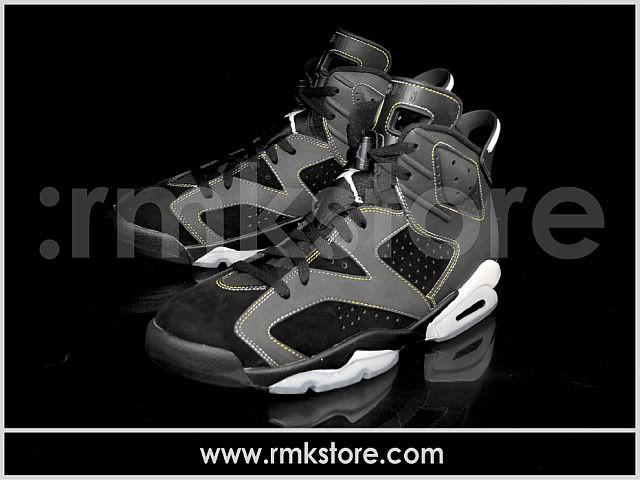 More pics after the jump.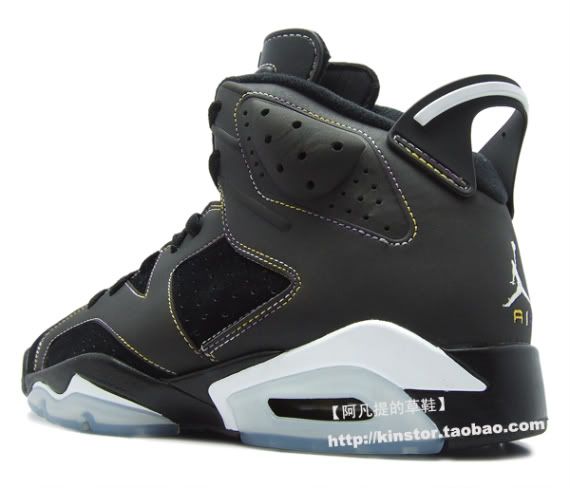 DjRyB.com - Addicted to Sneakers, Sports, Hip Hop and Gadgets