I don't like giving the Yankees props for anything but I guess there is a first time for everything. CC Sabathia's shoe game (or should I say cleat game) is ridiculously on point so far this season. He broke out TWO different Air Jordan cleat models on Opening Day against the Red Sox Sunday night.

Sabathia rocked the Air Jordan XI "Cool Grey" for the first two innings and then switched over to the all black Air Jordan IV for the remaining innings. I can't wait to see what else he has in store for the rest of the season. This is possibly the only reason why I will consider watching a Yankees game that doesn't involve the Sox.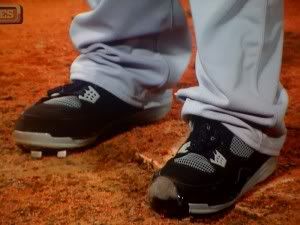 On a side note, I can't get over how fat Sabathia is these days. I mean, it's Opening freakin' Day! Shouldn't you be in the best possible shape for the start of the season? You would think if you were one of the best pitchers in Major League Baseball, you might consider running a few laps once in awhile. Just look at that belly! God Damn! What a fat f***!!!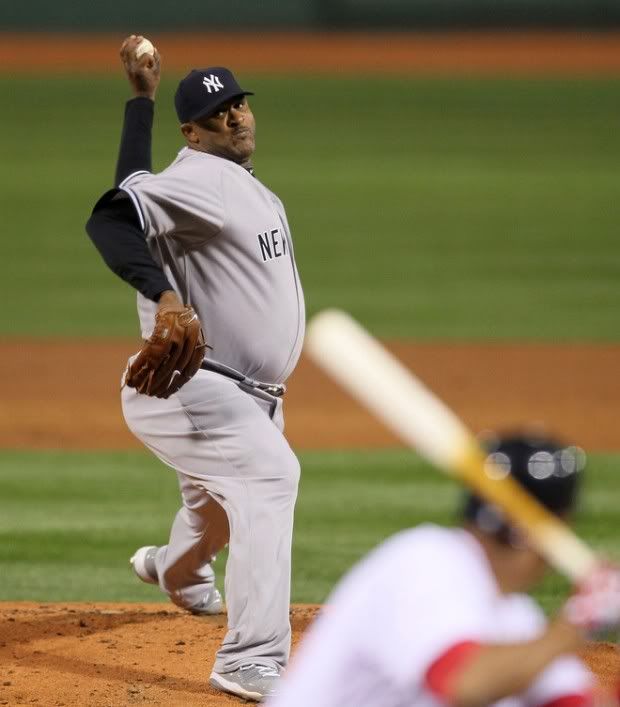 DjRyB.com - Addicted to Sneakers, Sports, Hip Hop and Gadgets