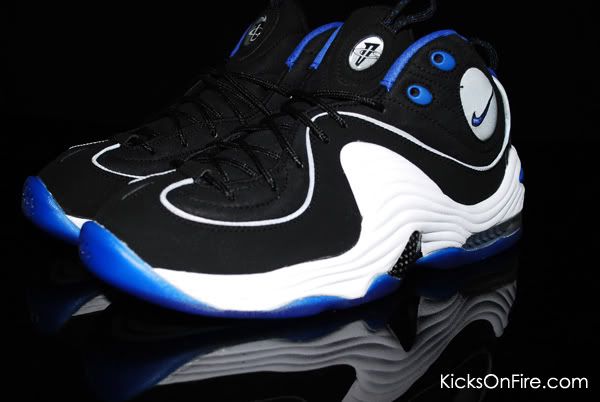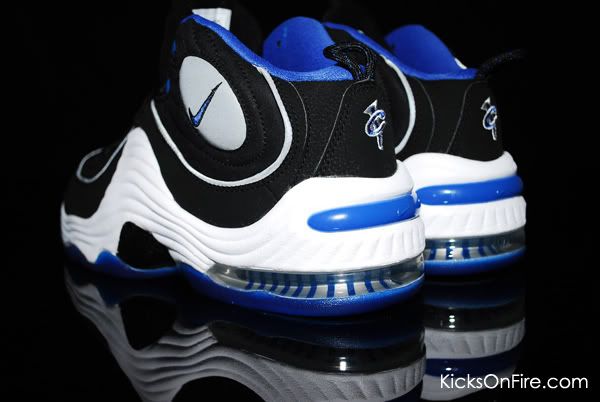 I am absolutely loving some of the retro basketball shoes that Nike has been dropping over the past few months. First it was the Air Flight Lites from my middle school days and now it's the Air Penny 2 from '96/'97 and high school. Man, I am getting old. WTF!

These kicks are absolute fire and are perfect ballin' shoes. They might be a little funky to wear out around town but these days you can pretty much pull off anything. These are subtle compared to some of the crazy colorways I've seen people rockin' with dunks, retros, etc. The Air Penny 2's are almost as fly as the Air Penny 1's (below) and both are ultra classics if you are a basketball fan. I need to try and cop at least one pair before they are gone very soon. Although they were originally slated to drop in Novemeber, I've heard that they are available in stores now for a retail price of $140 and are officially in your local Foot Locker on September 27th.

A lot of the young'ns out there probably don't remember or know much about Penny Hardaway but he was one of the best in the L for at least 3 or 4 years before he started getting injured. Along with Shaq, he helped lead the young Orlando Magic to the NBA Finals in his second year during the 94-95 season. Had he not been injured, he might have ended up being one of the best and most well known players in the league today. He almost made it back last year with the Miami Heat but unfortunately they did not sign him and he ended up retiring for good.

His shoe game was always on point and the Air Penny was always one of the more innovative and forward thinking basketball sneakers each year it was released. They had a unique style as you can see but they also brought some new technology to the game with the introduction of the Zoom Air cushioning system and the Foamposite lightweight exterior. They are all right up there as some of my all time favorite kicks.




Penny also used to have some classic commercials with his sidekick, Lil' Penny. Chris Rock played the voice and absolutely killed it each time. Be on the look out for a young and smokin' Tyra Banks! Here are some of my favorites and I'm sure that I probably missed a few:

Air Penny 1 Commercial


Air Penny 2 Commercial


Lil Penny Pool Party


Air Penny 3 Commercial