The Air Jordan VII has to be one of the most underrated styles of the Air Jordan series. I feel like it doesn't get the respect it deserves for some reason. I don't know if I feel this way because of the fact that the AJ VII was the first pair of Jordan's I ever owned but it's a shoe that will always be at the top of my list for all time favorites.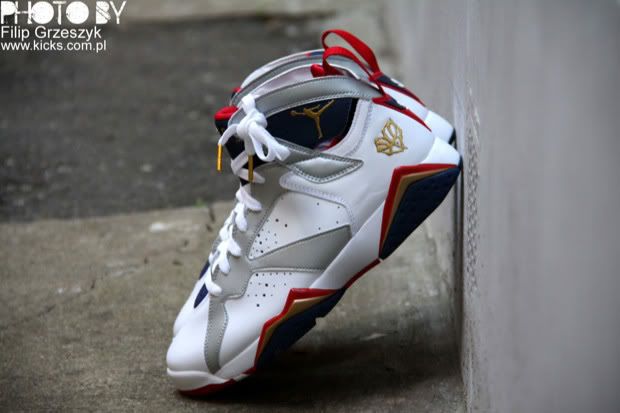 I am infatuated with this shoe any time I see it re-released. The messed up part is that I don't actually own a pair currently. I grew out of my OG's back in high school and have missed out on every retro pair since due to bad timing or not having enough funds to purchase a pair. I was actually in a store in NYC a few years ago holding a pair in my hand to buy but I had to passed because I ended up buying a pair of the Air Jordan III's in another store just a few hours before. I am still pissed at myself for not just getting both and dealing with how to pay for them later. Oh well.


Luckily, I have the chance to get another pair and it's one of the best available. The Jordan 7 Olympic "For the Love of the Game" will release on August 7th at select retailers although I have also seen Fall 2010 as a release date. Keep an eye out either way.


It will be a quickstrike release so these will be difficult to get but it will be worth the effort if you can secure a pair. Other than the original Black/Red/Purple colorway these are probably my favorite of the VII's since this is what MJ wore during the 92 Summer Olympics while playing for the Dream Team.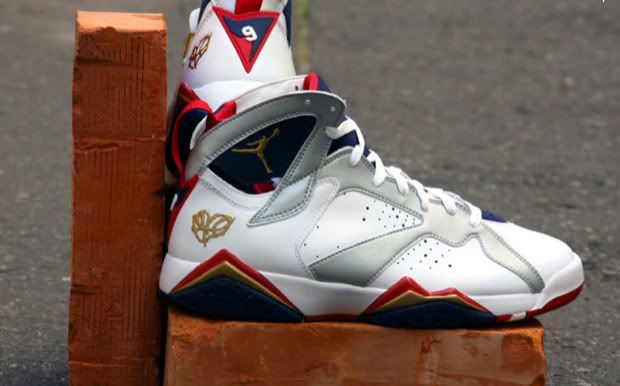 The shoe is identical to the original except for the addition of the "For the Love of the Game" Basketball/Heart logo on the side. I'm hoping to get my hands on a pair of these but I think it's going to be tough. Hopefully sneakerheads will get caught slipping on a summer weekend. We'll see.







DjRyB.com - Addicted to Sneakers, Sports, Hip Hop and Gadgets